At PDQ Mobile X-Ray, it is a requirement that each and every technologist is up to date not only with technology, but also with the curriculum set forth by the Americam Registry of Radiology Technologists, and all mandated licensing required by each state in which services are provided. We know you will be impressed with the personal attention our patients receive, and the prompt professional service you will receive.
Graham Lane R.T. (R) (ARRT) Owner
ARRT # 418379 TDH/MRT # 92055
Graham worked for Red River Valley Radiology Inc. for several years where he has a proven

PROFESSIONAL

track record for compassion toward his patients, an ability to adapt to challenging situations and a true love for the imaging field. While at RRVR, Graham has had the privilege of working with and learning from some of the most brilliant Radiologists and Technologists in the radiology field. Graham has worked with and became proficient with various

DIGITAL

radiology systems such as Kodak, Fugi and Konica. These systems are the future of radiology and together with care and compassion will help to provide the

QUALITY

that is demanded by the medical field.

Graham took a position at Medical City Hospital in Dallas, Texas where he became experienced in operating some of imagings' latest technology. He did portable x-ray for all of the ICU's, and worked in the ER with some of the finest technologists in the business.

For four years, Graham took call for Salas Minor Emergency Center in Paris Texas; and for about a year and a half, worked PRN for East Texas Medical Center - Clarksville Texas.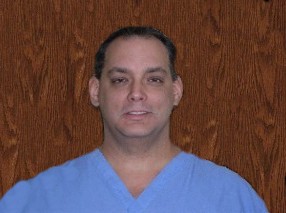 Dennis Whitsell R.T. (R) (ARRT) Owner
ARRT # 208265 THD/MRT # 12981
Dennis brings to PDQ over 25 years experience in the field of Radiological Sciences. Ten of these years as a trauma technologist in level 1 Trauma Centers such as Parkland and Methodist Medical Center Dallas. Dennis posseses the skills and desire to provide you and your patients the

PROFESSIONAL

service that you deserve.

Dennis has worked with all variaties of

DIGITAL

radiology systems since thier inception into the field. This experience has proven to be an invaluable asset to patients, physicians, and PDQ Mobile X-Ray Services.

QUALITY

care is paramount to Dennis and he strongly believes each patient has the right to be treated with compassion and respect. These are his fundemental beliefs and are responsible for his love of the field of Radiological Services.



---
THE PEOPLE THAT MAKE IT ALL COME TOGETHER, OUR STAFF
(Click on any name to contact by email)
MARKETING
Beverly Mock R.T. (R) (ARRT) - Director of Marketing
Marketing 1-888-879-7379 (ext. 5)
TECHS
Bryan Starkley R.T. (R) (ARRT)
TO ORDER AN EXAM CALL 1-888-879-7379 (ext. 9)
OFFICE
Sharon Lane - Office Manager -
Office 1-888-879-7379 (ext. 0)
PROFESSIONAL!    DIGITAL!    QUALITY!

That's what PDQ stands for and YOUR PATIENTS DESERVE IT, DON'T SETTLE FOR  LESS. 
1-888-TRY-PDQX
1-888-(879-7379)
©2007 PDQ Mobile X-Ray Services Inc. Site design by the PDQ staff.